Professional Flooring in the Villages Area
Call Us at 352-391-3855
Free Estimates
Licensed & Insured
Over 25 Years Experience
Commercial & Residential
Installation & Repairs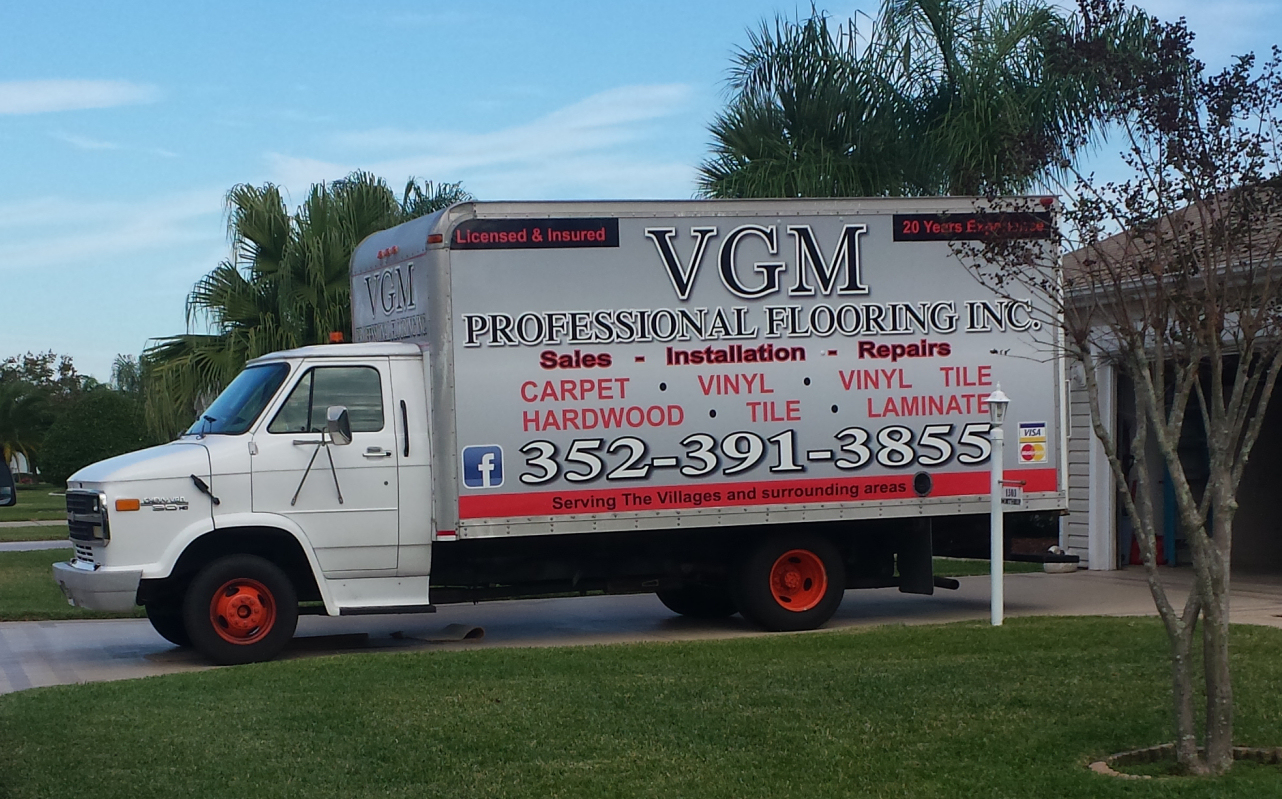 Professional Flooring in the Villages area made simple, no gimmicks, no stress, no nonsense. VGM Professional Flooring is a family owned and operated business in existence for over 10 years in the State of Florida with the owners possessing over 25 years of experience.
We offer a boutique atmosphere with the utmost importance placed on the details of the job at hand. We offer specialized services in laminate, manufactured vinyl laminate, hard wood, vinyl tile, carpet, linoleum, and tile. Whole house renovations or single room installations are welcomed. Flooring repairs are also one of our specialties!
The owners will personally come out to measure your home. We also bring a truck full of the latest and the highest quality products on the market for you to see. All installations will also be performed by the owners of the company. Any helpers brought to your job site will be closely monitored by us.
After years of experience, we have set ourselves apart from the rest by implementing impeccable customer service. We take great pride in being accommodating. We display this by always personally taking your calls and completing your installation in consecutive days.
We look forward to talking with you and helping you figure out your next flooring project!
- We stand behind our work.
- All manufacturer's warranties are available.