Our formula for success is really quite simple. We are two brothers who want to succeed. In order to do this we have to be honest to ourselves and to you. We know what we need to do for you, make your overall experience with us peaceful and pleasant and give you a quality product that is coupled with a perfect installation. That's really it! We care about the business we have built very much and care about all of you, past and future clients.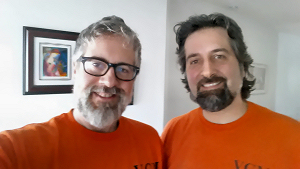 You can rest assured that choosing VGM Professional Flooring, Inc. will be the right choice for you. We will treat your home, your pets, your furniture, and your flooring with respect, just as if it were our own. That's just who we are and how we do it!
Let's be successful together!!!
We come to your home for the opportunity to place our flooring samples around your home in order for you to be able to match your paint and furniture.
We are only interested in providing you with a floor that will give you 100% satisfaction with:
Cost
Longevity
Resiliency
Beauty
Authenticity
Quality
Durability
Brand new lines of Water Proof Flooring are available that provide authenticity, quality, durability, resiliency, beauty and longevity. No more worrying about water damage!
We will especially impress you with your whole house renovations. Don't forget we do it all and do it at a professional level. Avoid scheduling problems, lengthy phone calls and having to deal with multiple sub-contractors. We see it like this… show up when we are scheduled to, do what we said we will, and deliver a quality installation. Our integrity means everything to us. Our commitment to you is that we will install your new flooring just as if it were going into our home!!!
You will not lose with this recipe, you will not lose with VGM Professional Flooring, Inc. Call us for a FREE estimate at 352-391-3855